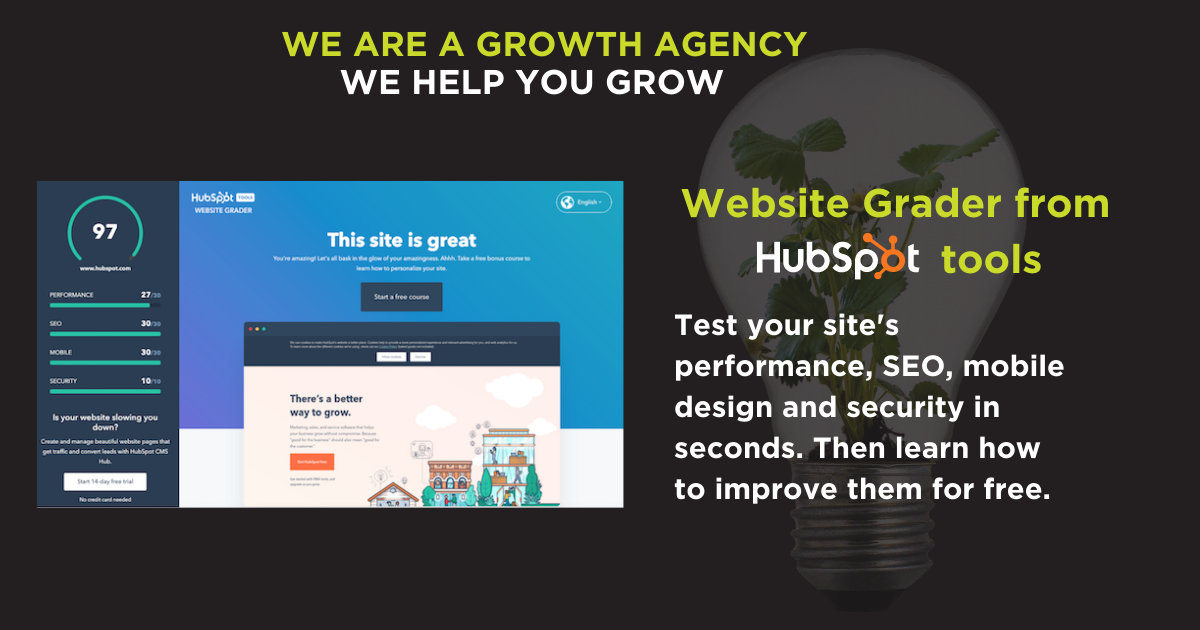 What is Website Grader?
Website Grader measures the marketing effectiveness of a website and provides an inbound marketing score (on a scale of zero to 100) that incorporates website traffic, SEO, the blogosphere, social media and other inbound marketing factors.
It also provides some basic advice on how the website can be improved from a marketing perspective and helps people understand how their site is faring against their competition.
Your website is important! Today, 86% of people will find your business online. Your website is your first impression, your primary spokesperson, your around-the-clock inbound sales team — you get my point. It's one of the most important assets to your business.
It's no wonder we see businesses invest so much in their websites. In a recent HubSpot Research study, 63% of marketers indicated that they were going to upgrade their website this year.
Website upgrades can include:
Performance: Page speed, load time, page requests, page size, and more
Search Engine Optimization (SEO): Page index, meta descriptions, content plugins, and descriptive link text
Design: Responsive design, legible font size, and tap targets
Security: HTTPS and secure javascript libraries
Website performance has decreased in the past half-decade.
Websites should load faster in 2021 than they did in 2015 — but the exact opposite is true. Performance was the only benchmark metric that decreased in five years. This includes testing for page size, page requests, page speed, and five additional tests that offer a holistic performance grading.
The result? Websites are slower today than they were in 2015.
This is a risk for businesses: the longer visitors wait for your page to load, the more likely they'll leave your page.
For every second that your website takes to load, people are leaving your business. Good performance should be a priority when improving your website. Grade your website today via the link above.